OpenText Connectivity – Secure Enterprise Application Access
OpenText™ Connectivity products, formerly Hummingbird, provide fast, reliable access to a variety of enterprise applications, including host systems such as UNIX® and Linux®, Microsoft® Windows®, mainframes, network file systems and more.
Learn More About How OpenText Can Help you
PRODUCTS
Web-based interface for remote access to UNIX and Windows desktops and applications.
Thin-client remote access to X Window applications and desktops.
Long-standing solution for access to X Window applications on UNIX and Linux hosts.
Terminal emulation connection to enterprise hosts.
Windows security solution that enables connections to hosts across firewalls.
Take advantage of security protocols to protect data traffic over open networks.
Add an enterprise-class NFS server that integrates seamlessly with the Microsoft ecosystem.
Access NFS resources, including file servers and printers, from Microsoft® Windows® PCs.
Provide access to NFS resources from Microsoft® Windows® clients, using Windows servers as gateway.
INDUSTRIES
Provide a secure collaborative EDA environment where engineers can achieve their maximum potential.
Reliable and high-performance managed application access to help solve challenges in today's E&P operations.
Improve the business agility of financial institutions while keeping information flows in compliance.
Securely deliver high quality application access to a global remote workforce.
Offer secure and reliable enterprise access to business applications regardless of their location and connection quality.
RESOURCE CENTER
Customer Stories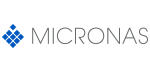 We immediately benefitted from faster execution, with far less data being transmitted over our wide area network.
Product: OpenText Exceed TurboX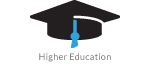 Thanks to Exceed TurboX, applications are now much more responsive. Users can now undertake interactive tasks, such as visualizations, in real time.
Product: OpenText Exceed TurboX